If the dimensions of the gutter coming out of the machine are incorrect or the material has shape issues, then the material isn't tracking properly. Making sure that the Entry Guide or Entry Drum Extension is set up and aligned properly can help ensure that your material enters and exits the machine in proper alignment.
Refer to the BG7 machine manual for proper setup of the Entry Guide and Entry Drum Extension.
For coil mounted on top of the gutter machine, pull the Entry Drum up and tighten the bolts. For any coil that is loaded on the free-standing decoiler, move the Entry Drum down and tighten the bolts. When running your machine with the Back Flange Assembly, move the Entry Drum out. When running Straight Back or Hook profiles, and when transporting your machine to a job site, be sure to push the Entry Drum in.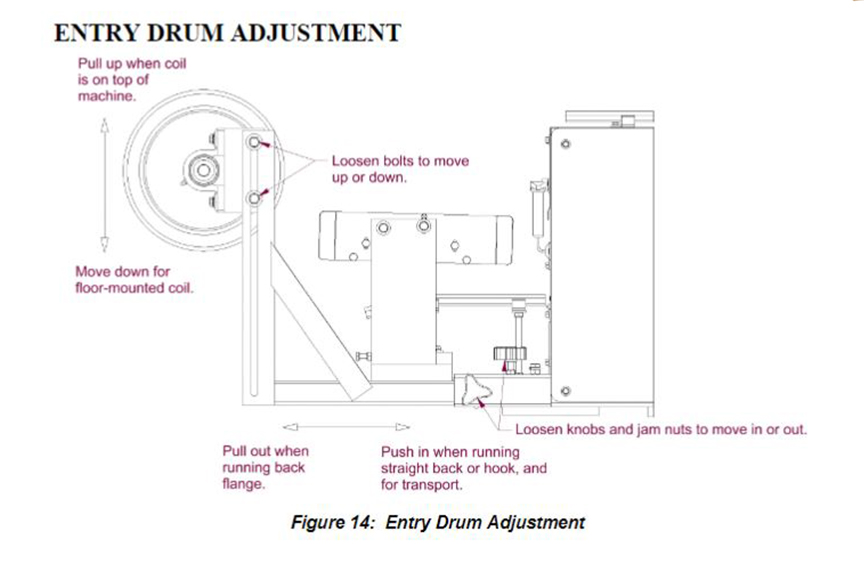 ---